The new library will embody Tec de Monterrey's academic mission, common ground for all disciplines and programs contained within the Tec, the library will be the place where students, faculty, staff, and knowledge groups come together to access information, study, collaborate, and be inspired.
The experience of the library will sum up the full cycle of learning and production at the Tec, from the day to day to special events. In acknowledgement of the dynamic nature of teaching and learning at the Tec, the building will be inherently flexible and adaptable, ensuring it will both serve and reflect the learning experience from now on to the future.
The new library for the University creates a vibrant heart at the center of the campus. Programmatically it offers facilities for the University library's general collections, spaces for administrative and library staff, a cafe, exhibition space, a flexible auditorium, common areas, and spaces for the several University's academic support programs. It offers a wide range of study seats, from open reading tables, open group study spaces, to a variety of closed group study rooms that accommodate different sized groups, and individual reading carrels.
The building also unifies the University's holdings of Special Collections into one facility, providing spaces to house a variety of primary source material, and that support teaching, research, and scholarship at the University. Specific program spaces include areas for quarantine, processing, cataloguing, and a reading room.
The new envelope is defined through a glass skin, so in order to improve thermal behavior it was specified high performance that only absorbs 23% of the received heat. Following this idea, exterior lighting sensors were include to regulate inner blinds automatically and the HVAC system. Also, according to an energy efficient design it was achieved a 32% more efficient energetic performance.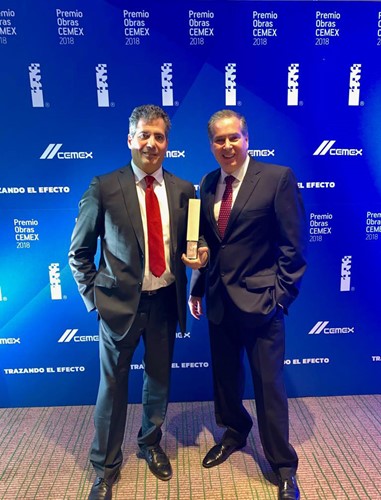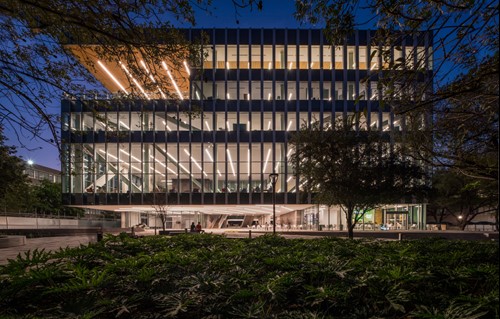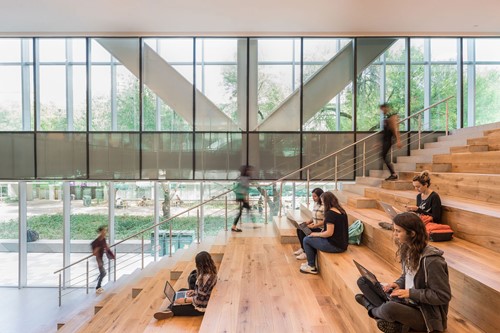 Link to news: CEMEX Awards 2018